Build & Price Toyota
Role: UX Designer Project: Toyota Configurator Redesigned the Toyota configurator, which freed the user to an a la carte system that allowed the user to build and customize the car they wanted, with seamless connection to dealers and inventory lists near them.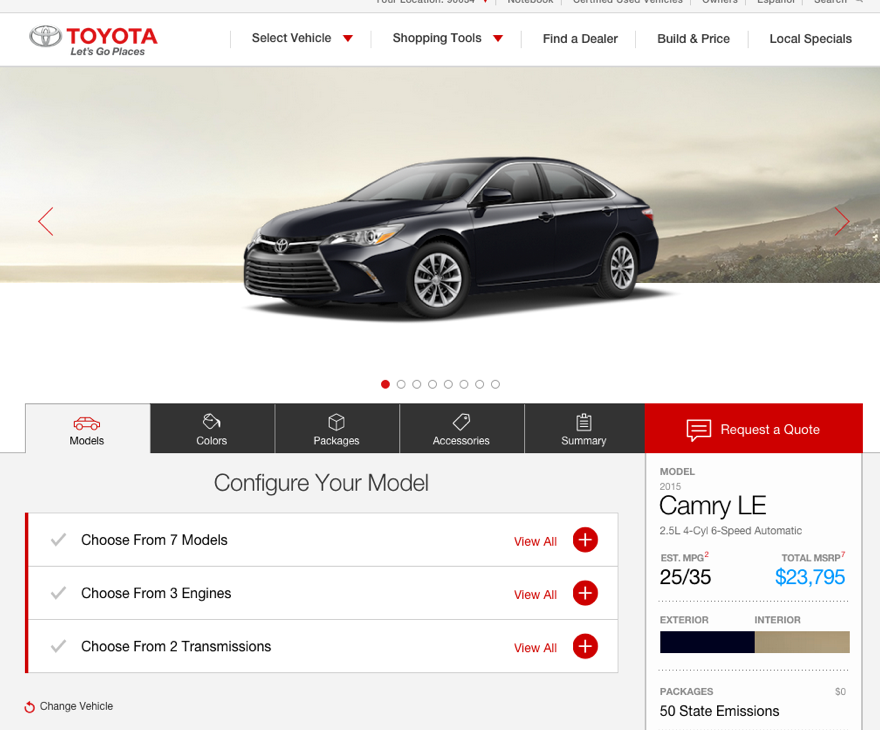 I was the lead UX designer on the configurator project and led a team of freelance ux designers. I also was the strategist and ux consult for the visual designers.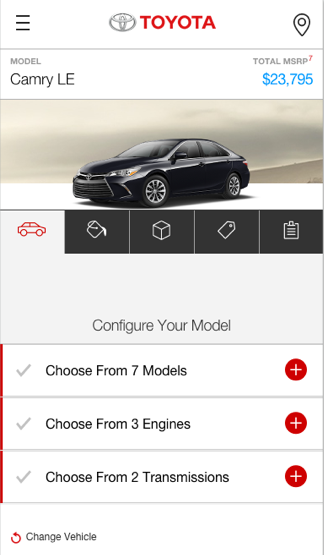 Created wireframes, strategy decks, competitive analysis, business and feature requirement documents, and annotations for development.